I love
Domino Magazine
. I really do. I am enchanted by its bright pictures, and inspired by the rooms in its pages. Lately, though, I've been a bit bummed. Because, you see, they want you to think that that room
could
be yours. But then the lovely wife standing in her lovely room is wearing a
Zac Posen
dress, and you realize, "Ah crap! I'm poor." When it comes down to it, Domino has very little I can afford. Does anyone know of a magazine like Domino, but for people on a budget? Just wondering.
In other news, I have a confession to make. I really want this
Buddha head
from
CB2
. I usually stay away from religious paraphernalia. For one, I think it's semi-disrespectful to use someone else's sacred object as a paperweight or a bookend. I also am not really into the Eastern look (Although, I admit, I covet
Jonat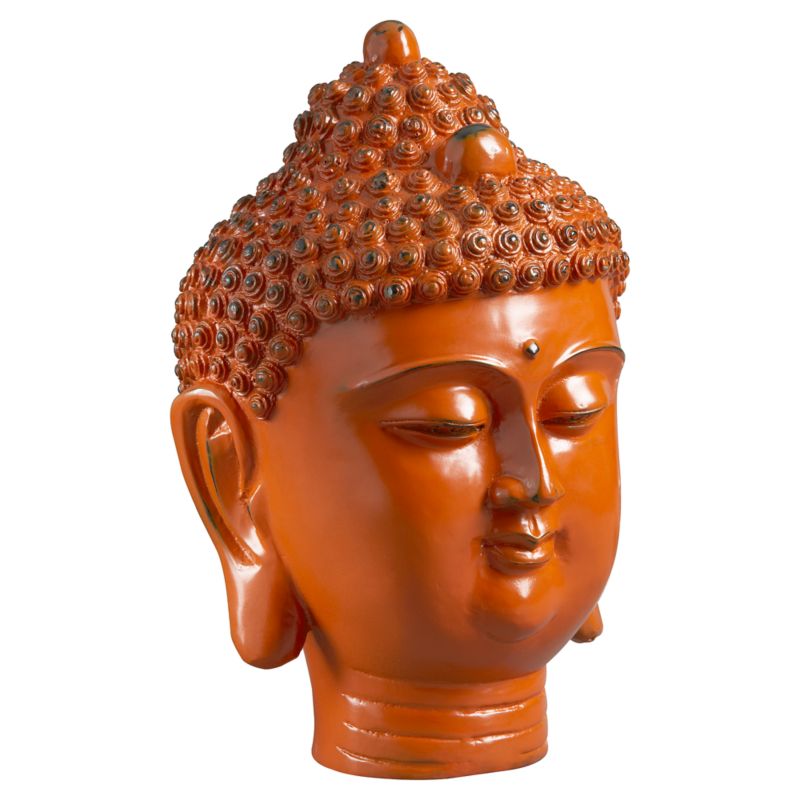 han Adler's
Chinese Chippendale
chairs. But in red. Why don't they have a red one??). Once in a while, though, I will be drawn to some sort of religious statue. Why? Well, in this instance, I just love the color. When these traditional objects are saturated in bright, contemporary colors, I just can't help myself. Ah, juxtaposition, how I love thee. Ah juxtaposition, how I love using thee in dubious ways.